Dentist Columbus, GA
All our professionals at North Park Family Dentistry maintain the highest levels of accreditation and pursue ongoing education to stay abreast of the latest trends in dentistry.
Dr. Myers grew up here in Columbus, GA. After graduating from Pacelli High School, Dr. Myers earned his degree in Microbiology at Auburn University . Dr. Myers then went on to earn his DMD from the Medical College of Georgia in Augusta . He is committed to continuing his education through courses that allow him to offer you the best treatment modern dentistry has to offer. Most recently Dr. Myers has taken courses on working with children, porcelain veneers and other aspects of cosmetic dentistry.
Dr. Myers is a member of the American Dental Association , the Georgia Dental Association , and the Western District Dental Society. He has been published in The Journal of Operative Dentistry , along with colleagues DCN Chan and M. Sharawy.
In the past, Dr. Myers has volunteered his time to organize the local Community Clinic, which provided dentistry to those in need in the Columbus area. He is currently volunteering his time to help Mercy Med of Columbus build and develop their dental clinic. Dr. Myers has also traveled to provide dental missionary relief work, including trips to Ecuador (click for pictures) and Peru. He and his family are members of Christ Community Church. In his spare time, he enjoys running, kayaking, and playing the guitar. He has completed four marathons. Dr. Myers and his wife Jeannie have two sons and two golden retrievers, Maggie and Lucy. Here is a video of Dr. Myers saving a baby duck at his office .
---
Front Desk Staff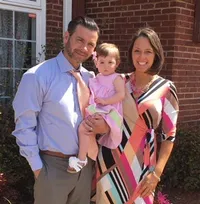 Brenda
Brenda grew up and graduated from high school in Utica, NY. She moved to Georgia ten years ago and very much enjoys our mild winters. She has been in the dental field for more than twenty-five years in a variety of roles. Brenda and her husband, Jason, live in Harris County with their daughters. In her spare time, Brenda loves doing crafts. Her favorite part of her job is getting to chat with all of our sweet patients. She loves talking them through their treatments and helping them to have a better understanding of their dental health.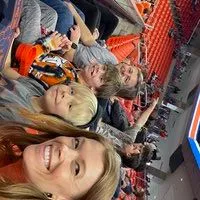 Jeannie
Jeannie grew up in Columbus and graduated from Christian Heritage Academy. She graduated from Auburn Universidty in 2004 with her Bachelor of Arts degree. She and Dr. Myers have been married dsince 2004 and have two sons. Jeannie loves attending Auburn football games and cooking. On the weekends you can find she and Dr. Myers on a trip with their boys in their camper. She has been working at North Park Family Dentistry dsince 2007 and loves the relationships she has built with patients over the years.
Liza
Liza is from eastern Kentucky and moved to Columbus in 2018. She and her husband Kevin have three children and one grandbaby. Liza enjoys traveling, going to the beach, spending time with her family, and spoiling her granddaughter. Liza has always enjoyed working in dentistry and loves building relationships with our patients and our dental family.
---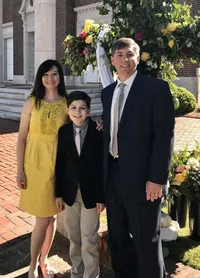 Tabitha
Tabitha grew up in Phenix City, Alabama and graduated from Columbus State University with her Bachelor of Science degree in Psychology and Master of Science degree in Community Counseling. She has been in dentistry for over 20 years and enjoys helping others. Tabitha and her husband Jason have one son and enjoys camping, hiking, and traveling around the country seeing God's creation. Tabitha and Jason also own ApotheCail, a local small business specializing in crafting natural herbal remedies. Tabitha loves being a part of the NPFD team and understands the importance a new smile can make.
---
Dental Hygienists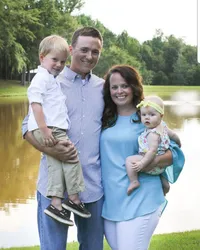 Holly
Holly is from Columbus, GA and graduated from Shaw High School. After high school she continued her education at Columbus Technical College and graduated in 2013 with her Associates Degree in Dental Hygiene. She and her husband Brandon have two children. They love spending time with their family at the lake whenever the weather allows. Holly also loves the beach and goes any chance she has. She joined our team in 2017. Holly loves helping our patients, who haven't been to the dentist in a while, get back on track and take care of their teeth and gums.
Lori
Lori grew up in Columbus and graduated from Hardaway High School. After attending Columbus State University for a year, Lori then went to Columbus Tech where she received her Associates in Dental Hygiedne in 2009. She loves going camping with her husband Michael and their two daughters. Lori has a Pinterest addiction and loves DIY projects. She also loves to read and eat at her favorite local restaurant, Chili Thai (try the Drunken Noodles!). Lori began working at North Park Family Dentistdry in 2009. She loves building relationships with our patients and being a part of the NPFD family!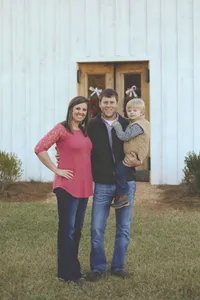 Shelby
Shelby is from Richland, GA and graduated from Southland Academy. She received her Associate of Dental Hygiene in 2013 at Darton State College. Shelby has been working at our office part-time or as a fill in for years, but offically joined our team full-time in 2019. Shelby and her husband Stanton have a little boy. In her (limited) spare time Shelby loves being at the lake, shopping, and spending time with her family. Her favorite part about her job is transforming a patients smile through oral hygiene.
---
Dental Assistants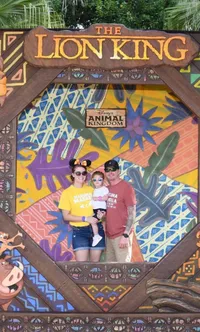 Brittany
Brittany is from Harris County, GA and graduated from Columbus Technical College in 2011 as an Expanded Functions Dental Assistant (EFDA). She and her husband Ryan have one daughter. Their family loves to travel and spend quality time together. Brittany loves EVERYTHING Disney! Her favorite part of her job is helping patients transform their smiles.
---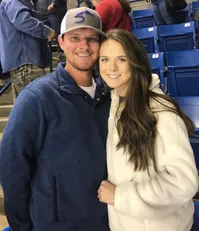 Megan
Megan is from Columbus and graduated from Hardaway High School. Megan graduated in 2018 from Columbus Technical College's dental assisting program as an Expanded Functions Dental Assistant (EFDA). Megan enjoys crafting and DIY projects. In her free time, Megan loves spending time on the lake fishing with her boyfriend Tyler, mud riding and spending time with her three nieces. Her favorite part about her job is meeting new people and helping patients love their smile again.
Outdoor Maintenance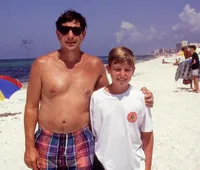 Keith Myers D.V.M.
If you enjoy looking out our windows at our beautiful landscaping while having your dental work done, then you can thank Dr. Myers' father, Keith. Originally born and raised in the Homewood area of Birmingham, Alabama. Keith graduated in 1974 with a Doctorate of Veterinary Medicine from Auburn University. After graduate school, he moved to the Columbus area and opened a veterinary practice. After practicing for over thirty years Keith retired to pursue his true passion for nurturing the landscape of his son's dental practice. If you have any questions about landscaping or your animals feel free to approach him. He will be happy to help you with your knock out roses or golden doodle.